PBJ OMG
00022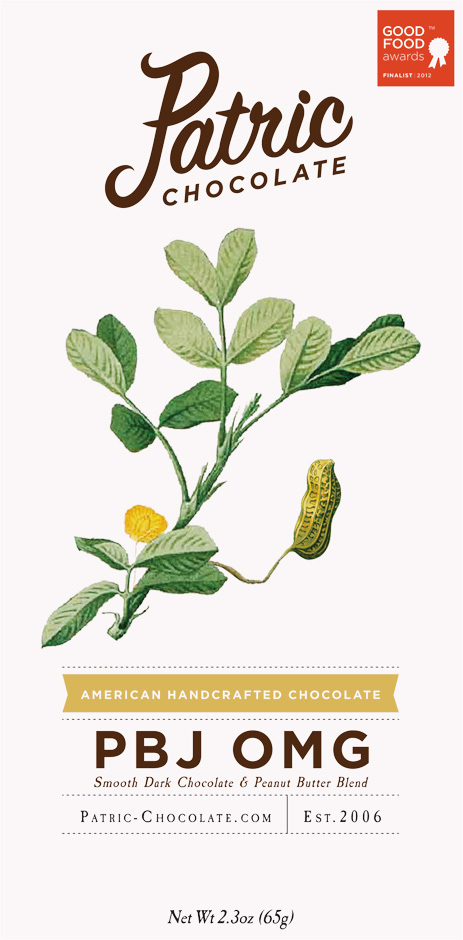 Chocolate Bars
When I released this Good Food Award-winning bar five years ago there was nothing like it on the market. Like all of my chocolate, this is made from bean-to-bar, but it also contains organic dark-roasted peanut butter ground right in. Combined with bright berry-jam-like Madagascar cacao, this bar tastes even better that its namesake, and it takes the phrase "melts in your mouth" to a whole new level.
Ingredients: cacao, organic cane sugar, natural organic peanut butter (roasted peanuts & salt), cocoa butter, sea salt
Net Wt. 2.3 oz (65 g)
Allergy Information: Contains peanuts. May contain traces of tree nuts and dairy due to shared equipment.